STEFAN BARNHUSEN AND DENI SRDOČ
City meets Adriatic: Mountain Hub Gourmet Munich + Nebo Restaurant Rijeka
THE
METROPOLITAN
&
MEDITERRANEAN
CONNECTION
4 Hands Dinner – a regularly recurring fine dining highlight at Mountain Hub Gourmet, always with a new line-up
This time, 2 star chefs create a unique menu for you with the best signature dishes from their repertoire. In addition to Stefan Barnhusen and his team, Deni Srdoč and his crew from the Nebo Restaurant in Rijeka will spoil you this time. As Croatia's youngest star chef, he was able to confirm his Michelin star in 2022 as head of the Signature Rooftop Restaurant at the Hilton Rijeka Costabella Beach Resort & Spa.
In July, Stefan Barnhusen and Deni Srdoč had already wowed guests in Rijeka with a brilliant 4 Hands Dinner. They brought two worlds together: Mediterranean coastal inspirations from the Adriatic met intense impulses from the Alpine metropolis of Munich Airport. From shopping together at the market in Rijeka with its historic market halls and the wonderful products of the region to mutual "pot peeking", everything culminated in a grandiose firework display on the guests' plates.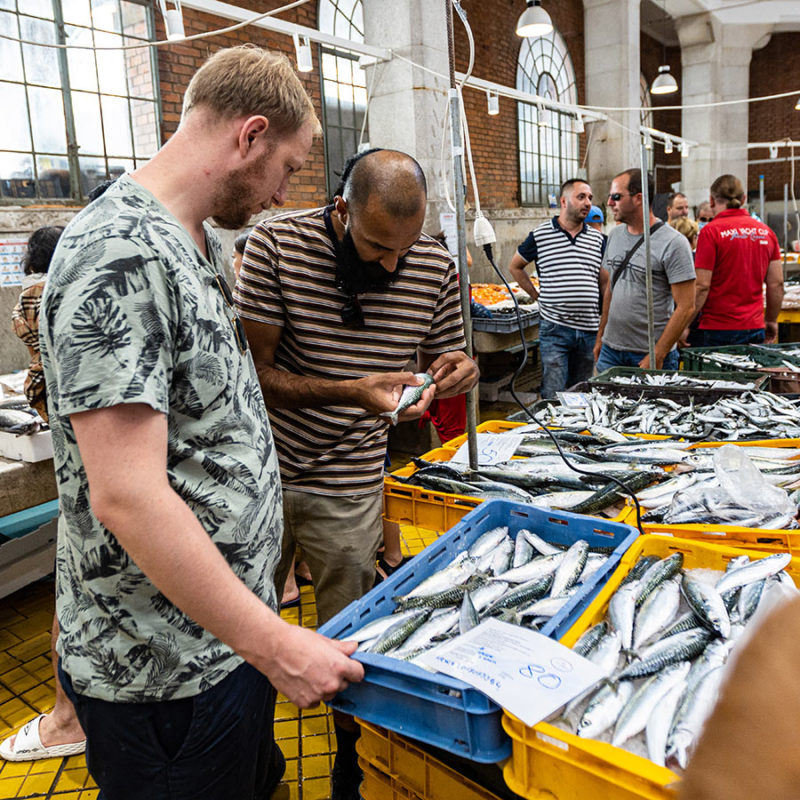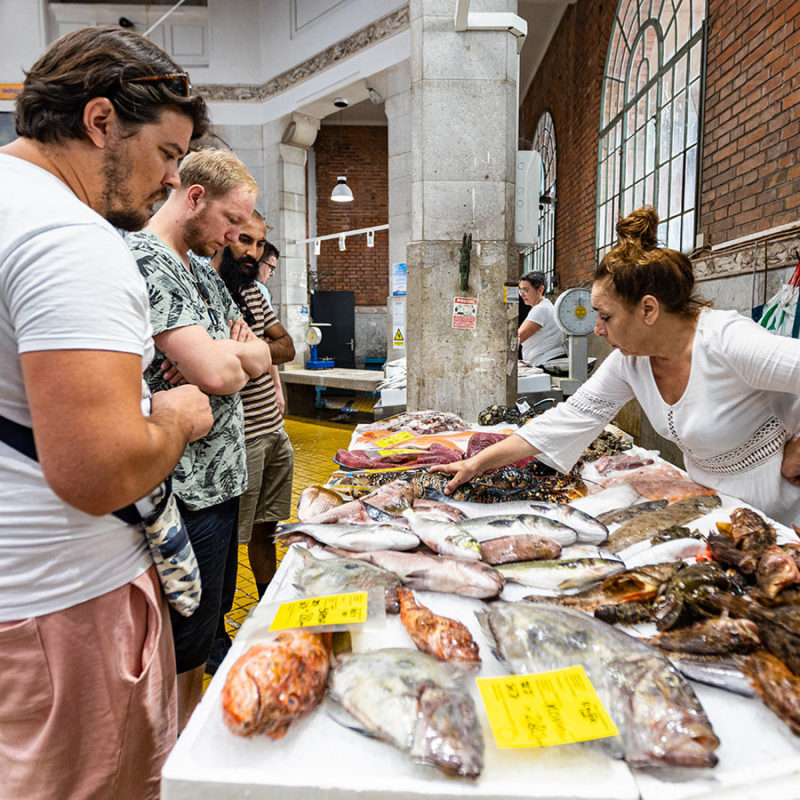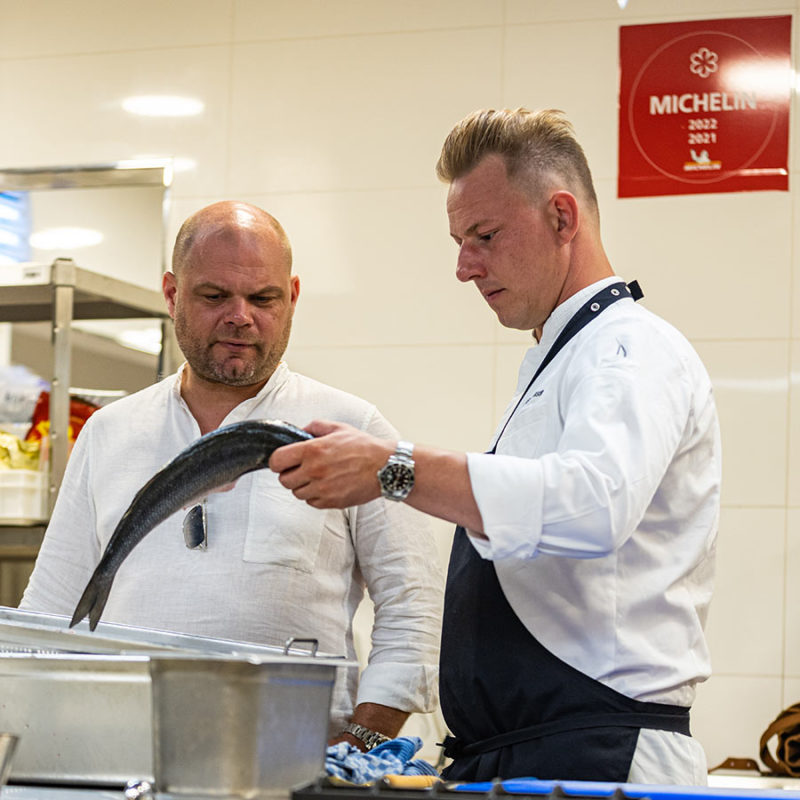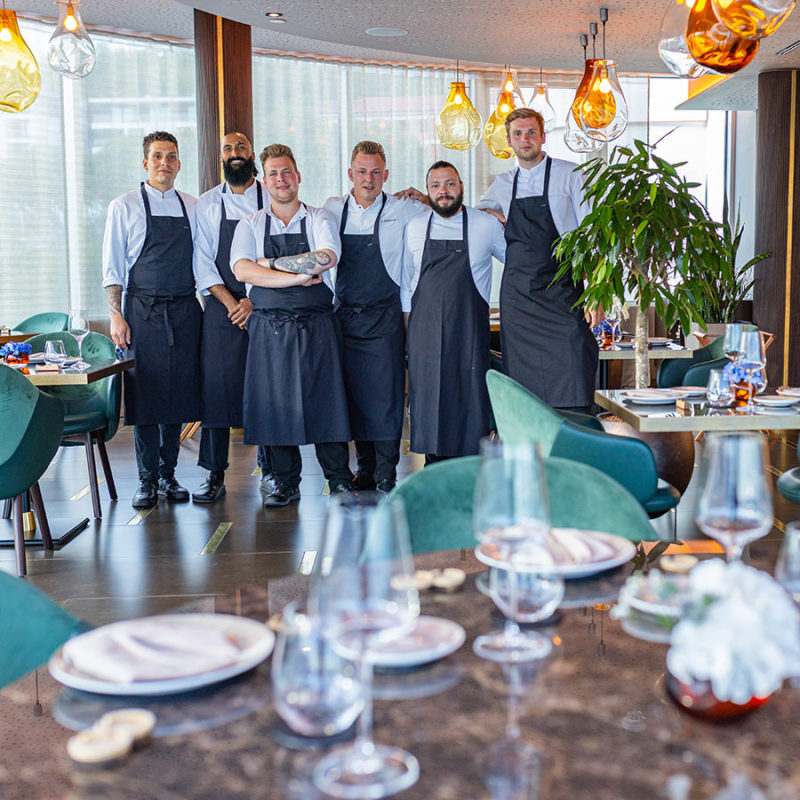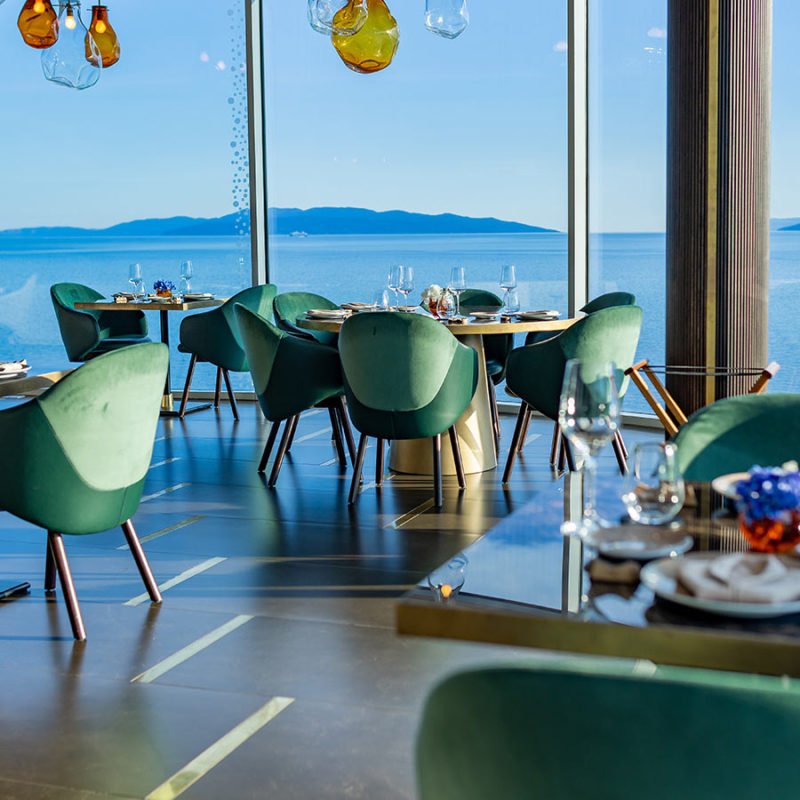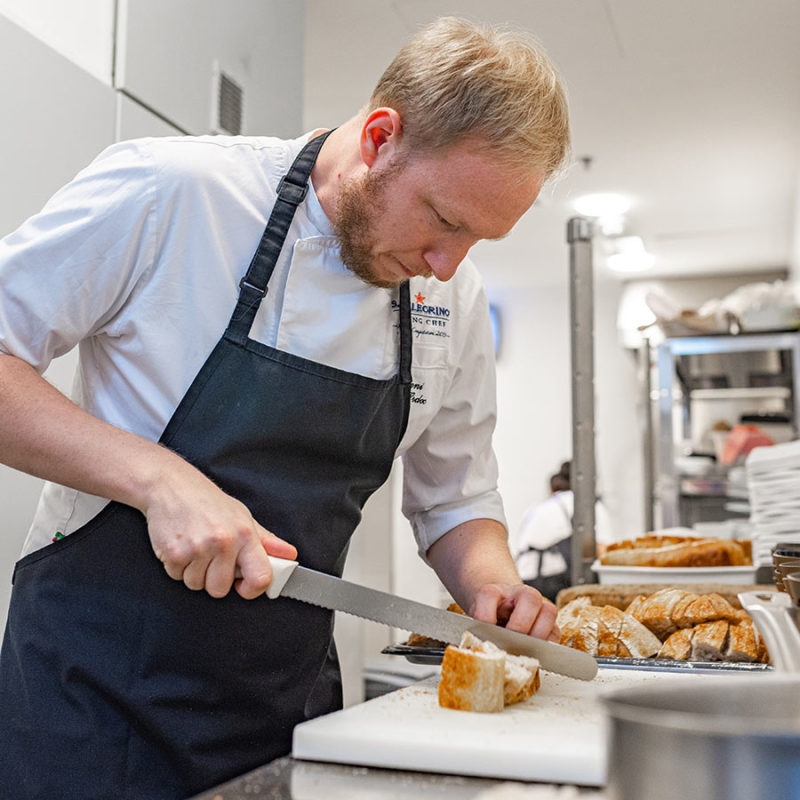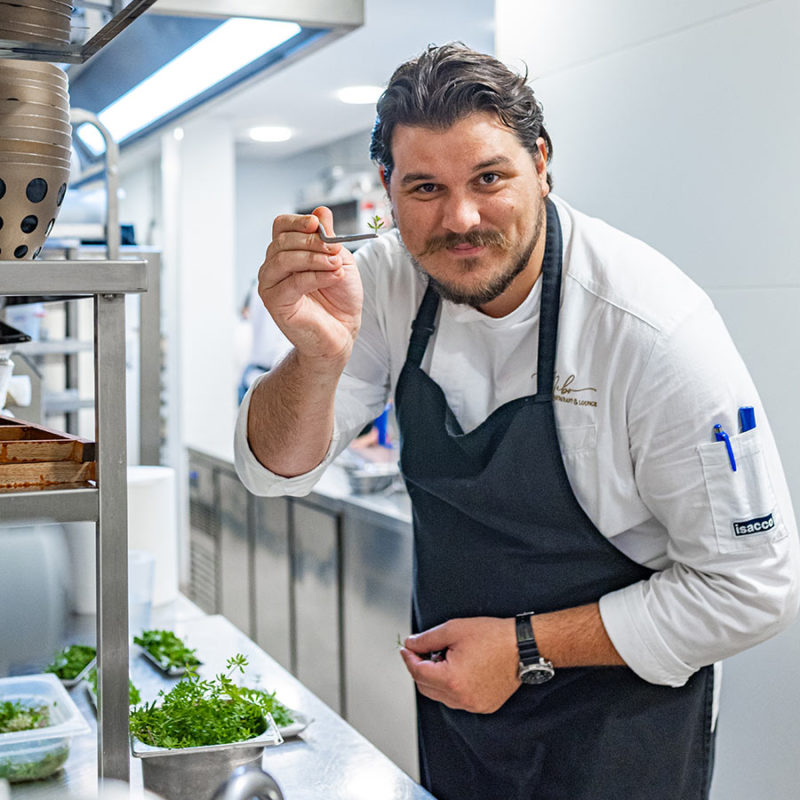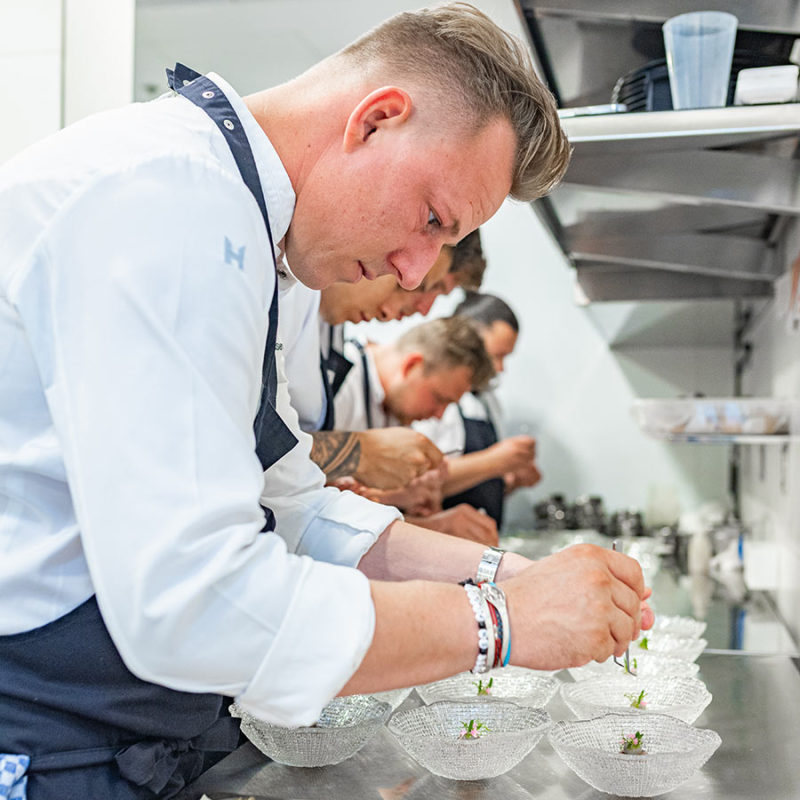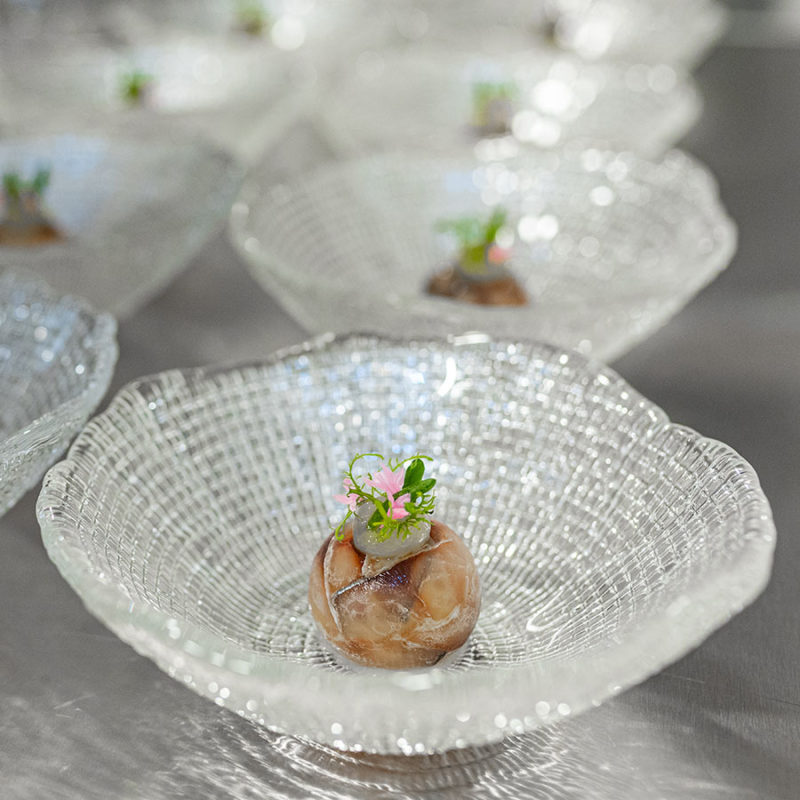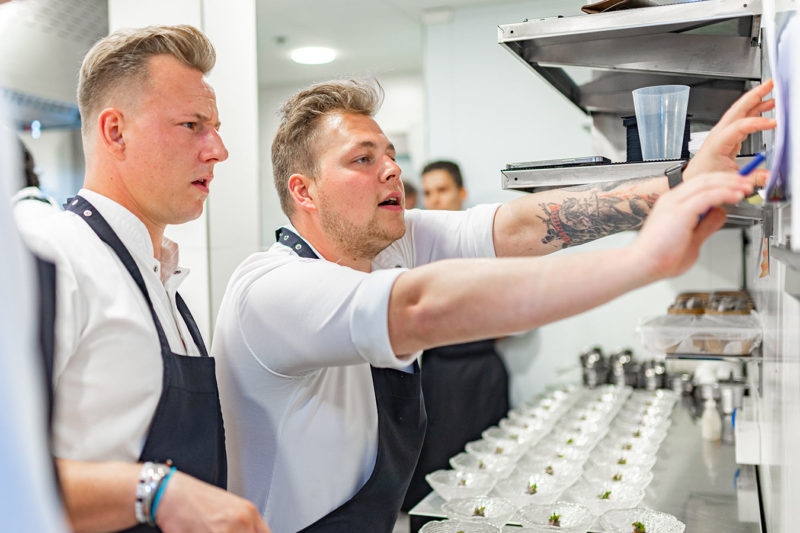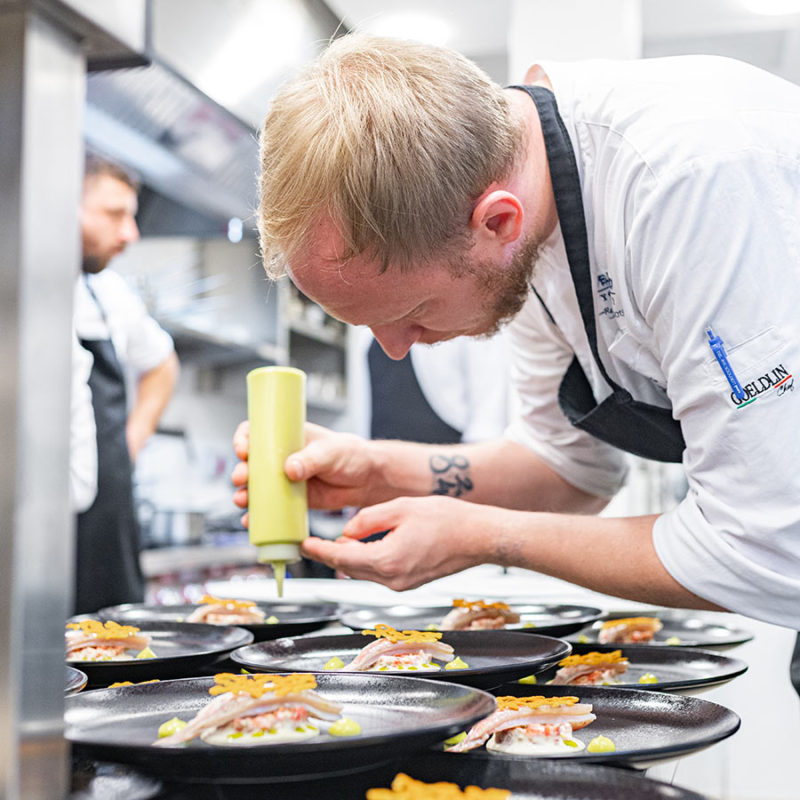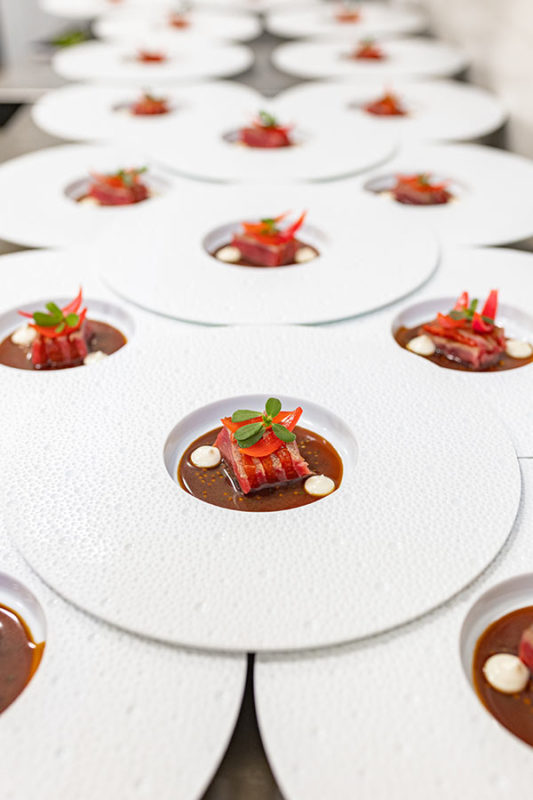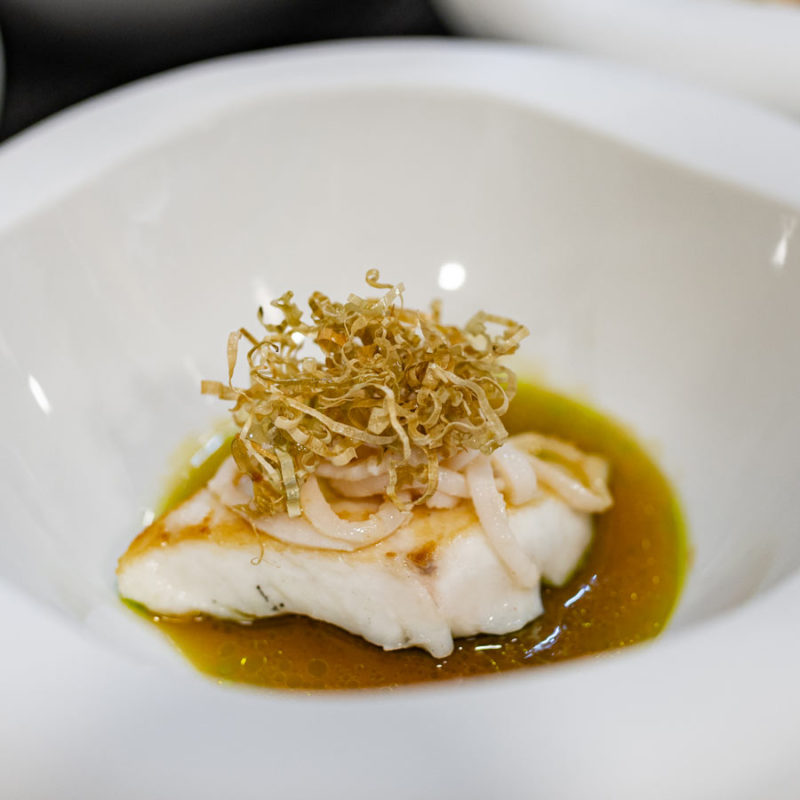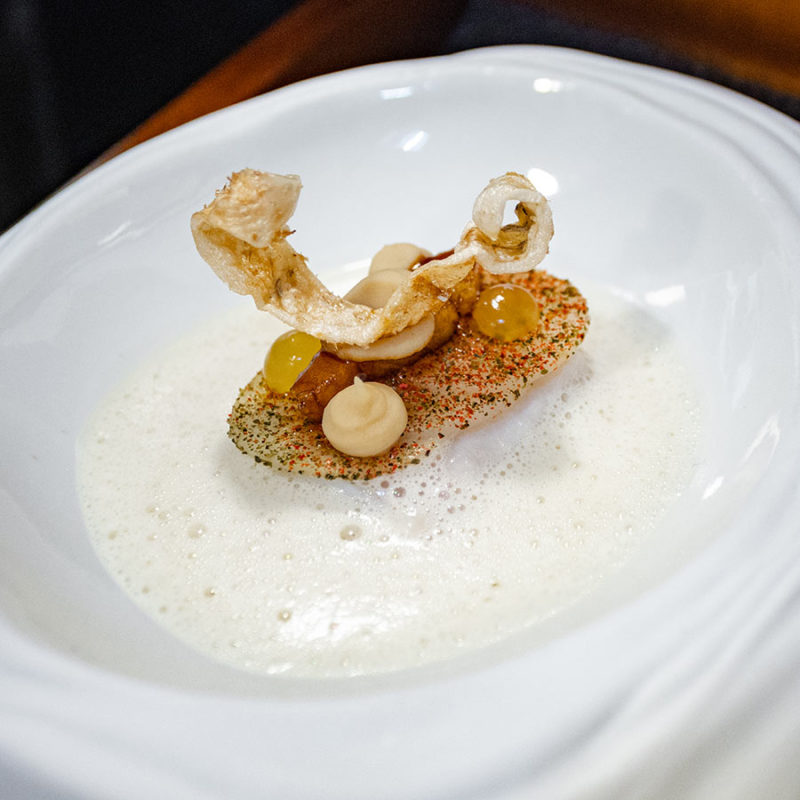 Now Stefan and Deni meet in Munich in the gourmet kitchen of the Hilton Munich Airport. Both chefs consistently put out concentrations and explosions of flavours on the plate. Seasonal. Clear. Modern. With a touch of home and exoticism. The faraway is so close. Just around the corner at Munich Airport.
You can look forward to a treat in the Mountain Hub with the sound of the Adriatic waves. Guests who wish to forgo meat and fish are also offered unique vegetarian creations that meet all expectations of a fine gourmet treat.
Stefan and Deni's teams, as well as the service team led by Johannes Gahberger, are already busily fine-tuning the dishes and wines to accompany you through a dramaturgically successful menu sequence full of palate surprises.
Reserve your place here for the 4 Hands Dinner on 30 September 2022 in the Mountain Hub Gourmet, the fine dining star restaurant of the Hilton Munich Airport.
We look forward to seeing you there.